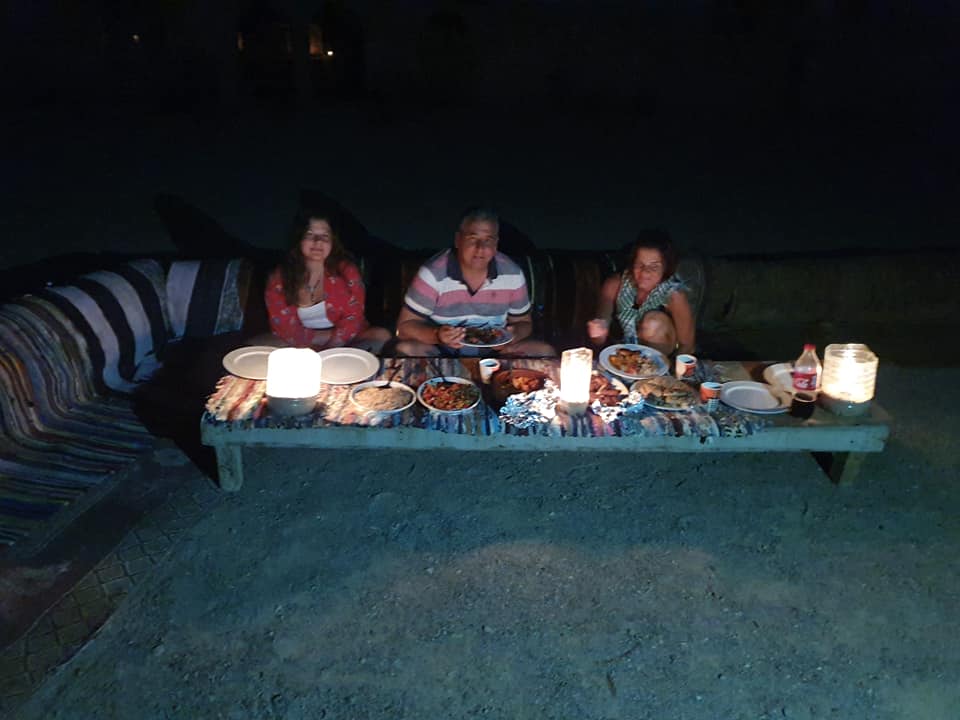 ---
The desert barbecue takes place in the middle of the desert, far away from the cities in complete solitude and peace. Enjoy with us a very special experience and the flair of the desert at a private barbecue without other guests.
Excursion description
Your personal guide from Erlebnis Egypt awaits you on site, where you can enjoy the sunset in a romantic atmosphere and follow the transition to an endless starry sky.
Arrived on site, you now have the opportunity to explore the life of the Bedouins. Listen to the explanations of your personal guide while enjoying a delicious Bedouin tea. You can also enjoy the Egyptian flair with a shisha while our team prepares the barbecue for you.
Enjoy the endless expanse of the desert and the silence of the night while you strengthen yourself with a tasty barbecue under the starry sky. We end the evening at a romantic campfire and our guide will tell you a little about the life of the Bedouins. Count the stars and spend a wonderful evening with us.
Included services:
Private driver
Barbecue in the desert
Soft drinks
---