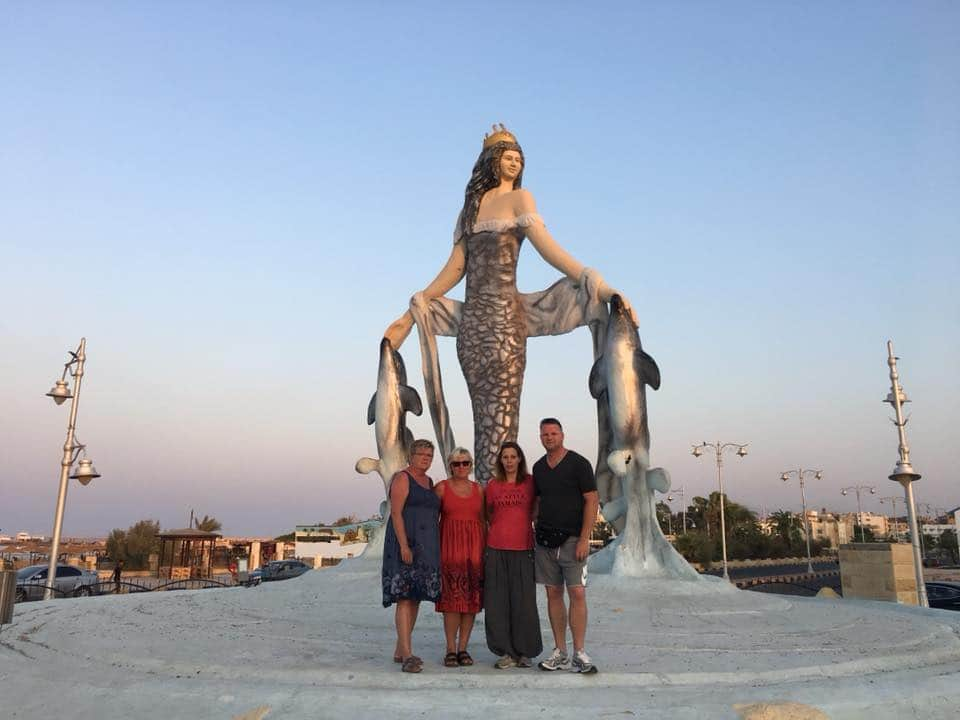 ---
Safaga is located about 60 km south of Hurghada at the Red Sea and has about 35.000 registered inhabitants. Safaga is an important port, boat building and industrial city and was already known in ancient times for its more than 4,000 year old port. In Safaga there are breathtaking untouched coral reefs and it is a paradise for snorkelers and divers, as well as for surfers. The sand in Safaga is black in places and is said to have a very positive effect on certain types of rheumatism. Even the pharaoness Hatshepsut is said to have been already here to "bathe" in this sand. Safaga offers no party life and no mass tourism and we show you the real life of the Egyptians.
Trip description
You will be picked up by our driver and your personal English speaking guide directly at your booked hotel. Arrived in Safaga you will visit with us several very interesting places.
Visit with us the harbour of Safaga. In times of war it was an important port of call and even today it is the main base of the Egyptian Navy. Furthermore the ships to Saudi Arabia start here and also cruise ships like to dock here.
Afterwards it goes to the centre of Safaga, where you can go shopping. Go shopping there, where the Egyptians themselves also shop without paying tourist prices. Stroll through the streets of the old city and visit the many small shops. Discover not only original Egyptian houses but also life far away from mass tourism. Just discover the real Egypt.
A visit to a coffeeshop is also a must. Enjoy for small money an Egyptian tea and smoke if necessary also gladly a Shisha.
To enjoy the Egyptian flair and to round off your impressions we recommend a lunch or dinner in a typical Egyptian restaurant. Let your palate be enchanted and enjoy the day with all senses.
Included services:
Private driver
English speaking guide
Visit of the harbour, old town, centre of Safaga and coffee shop
Duration of the excursion: approx. 3-5 hours
---