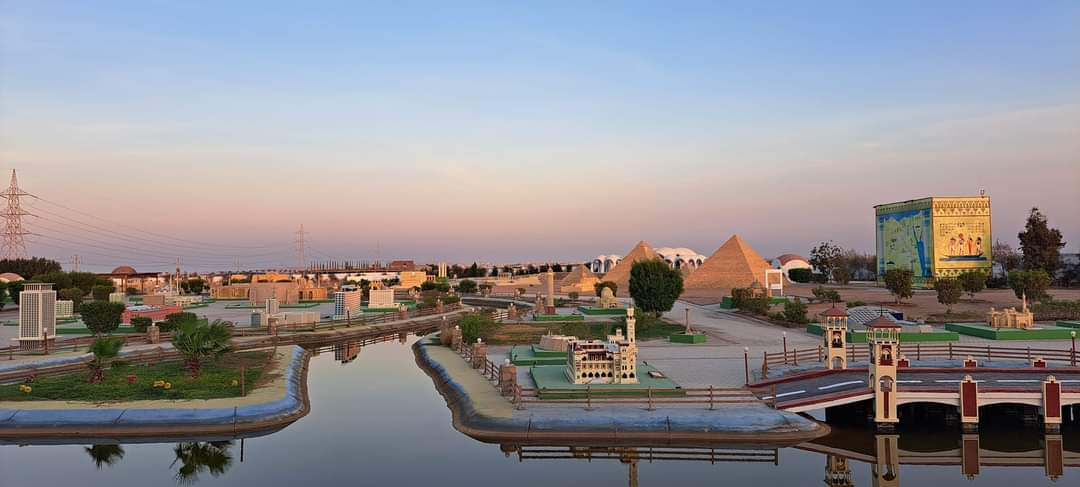 ---
The Mini-Egypt-Park is an open-air museum in miniature format between Hurghada and Safaga at the beautiful Makadi Bay. The park, which offers a different experience than a traditional museum, presents the tourist attractions of Egypt in an open space. The places Alexandria, Luxor, Cairo, Abu Simbel and the Nile are faithfully depicted here in loving miniature work. Discover with us the "Little Egypt".
Excursion description
Your personal driver will pick you up directly at your booked hotel and drive with you to the Mini-Egypt-Park. Your personal English-speaking tour guide will then meet you on site. Please let us know if you would like a German escort. Now you can explore Egypt at your own pace. Visit the pyramids of Giza, the mysterious sphinx with the broken nose, the Karnak Temple, the Temple of Abu Simbel, cross the Stanley Bridge in Alexandria and much more. You can admire the historical and archaeological buildings, but also the modern and contemporary buildings such as the library in Alexandria or the Cairo Tower. On site there are about 60 works of art in lovingly miniature
Unfortunately, one does not manage to visit all the sights during a holiday in Egypt, but here you can get an overview of the sights of Egypt in a short time and perhaps gain new ideas. For example to visit the wonderful city of Alexandria. Especially for families this excursion is very popular if the way to Cairo or Luxor is too far for you.
The works of art have been added to the park as gifts for years and each work of art has its own story of how Mini Egypt Park came about. Through the sights a small watercourse meanders as the Nile and completes the park.
Included services:
Private driver
Private travel guide in the Mini-Egypt-Park
Entrance to the Mini-Egypt-Park
---